Here are some websites and resources that may be useful for a redesign of UTC.edu.
Higher Education sites
College of Southern Nevada
Case Study:
Acquia | College of Southern Nevada | Acquia Engage Award 2016 Finalist
68 percent increase in page views
60 percent decrease in bounce rate
90 percent increase in mobile visitors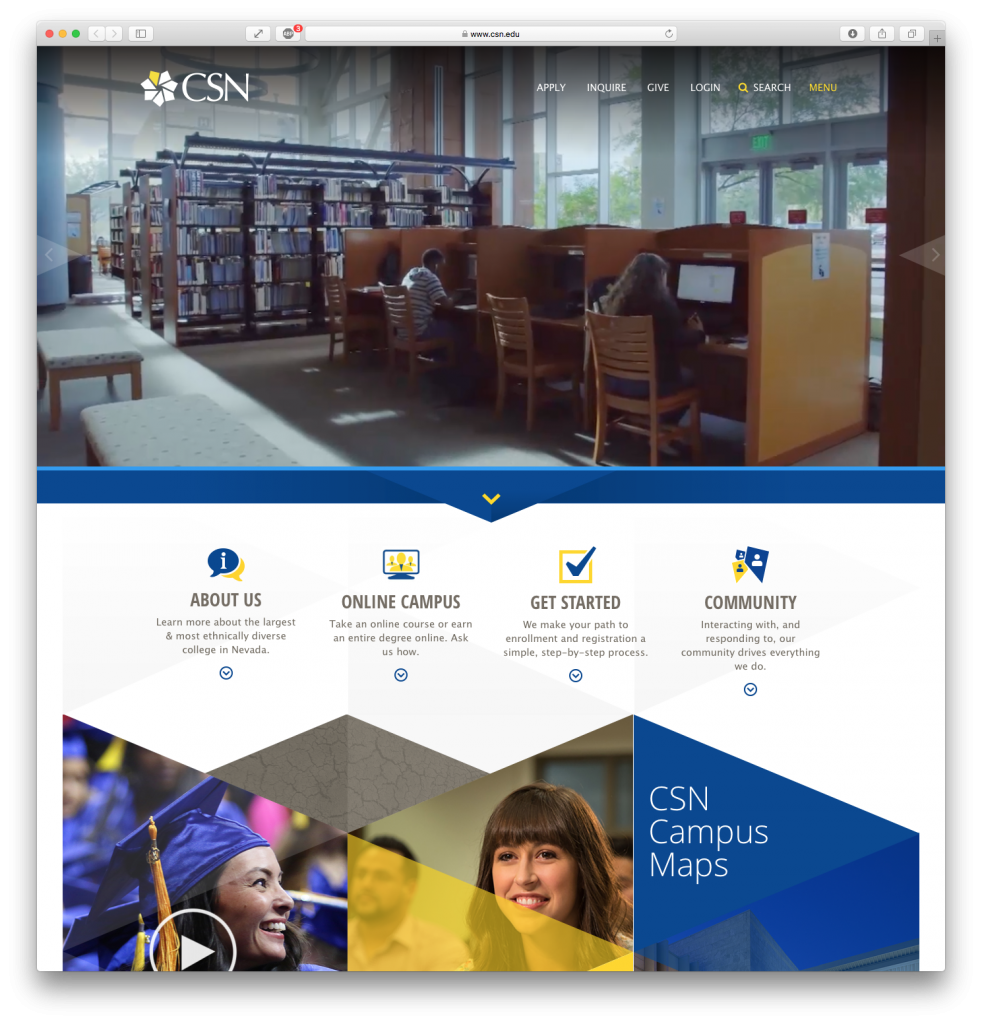 CSN.edu
Austin Peay State University
This is a newer design that is built on OU Campus CMS.
Very clean design, mobile first.
Prominent but not obtrusive Apply/Visit/Give sub-menu on home page.
Great organization to introduce Admissions up front: Explore Austin Peay.
Student profile cards: diversity of people; could use diversity of disciplines.
Visual index of major colleges with department landing pages.
Visual calendar layout for upcoming featured events/dates/deadlines.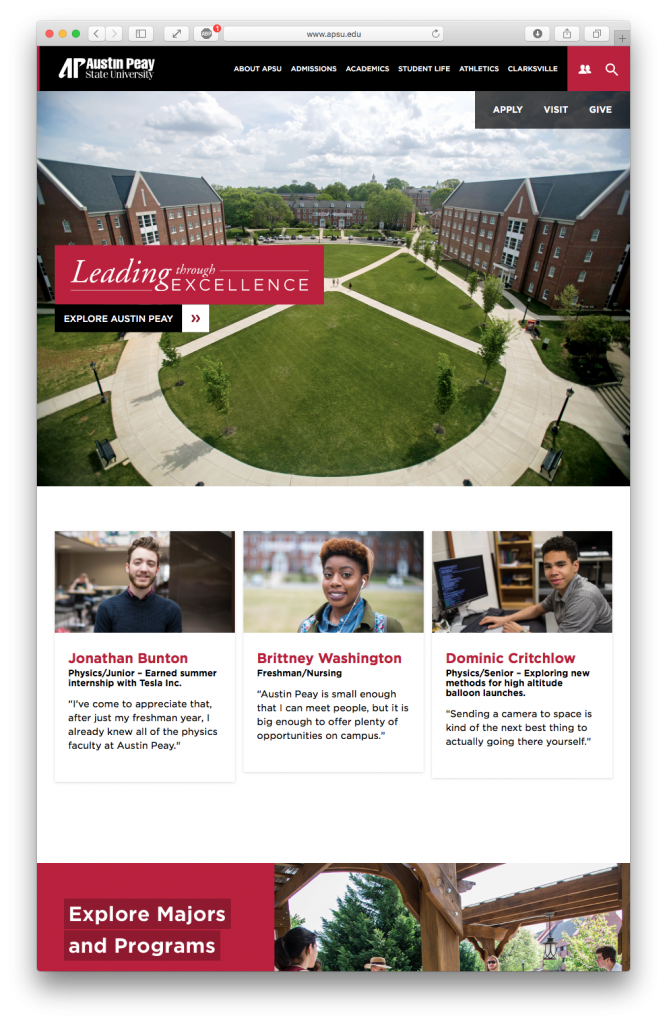 APSU.edu
UT Knoxville
One of the most innovative and fresh website designs in higher education.
Home page & Vol Stories built with Expression Engine CMS; interior pages with WordPress CMS, and other portions such as maps are custom-built.
Fresh and simple, very fast page load; only 1 large image.
Featured Vol Story changes frequently.
Menu is main part of the page. Most frequently used links are grouped with logo at very top left.
Separate landing page for news.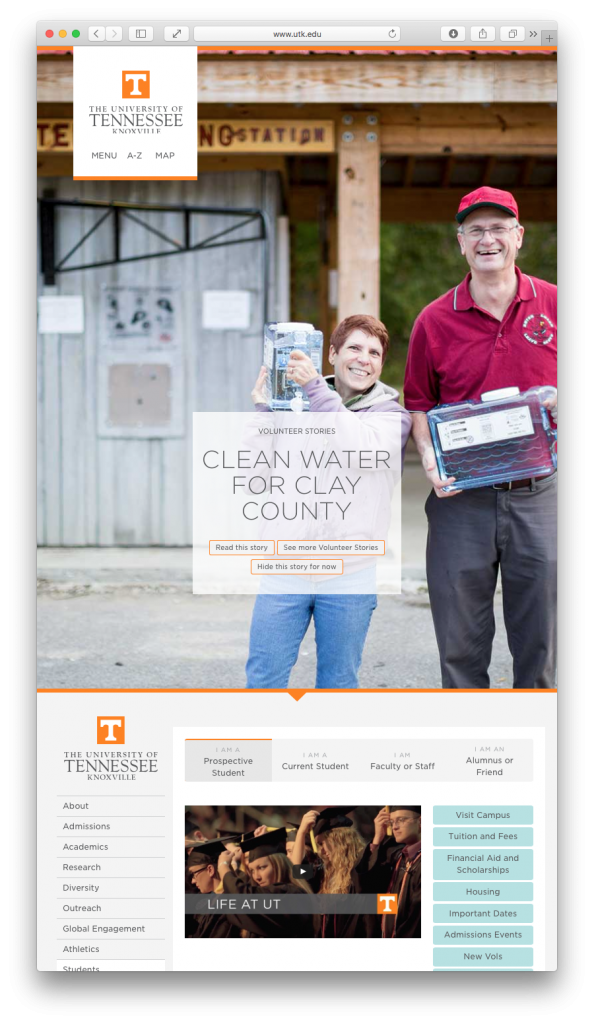 UTK.edu
South Dakota State University
Mobile-first, recruitment-first. Close to our color palette. Drupal 8.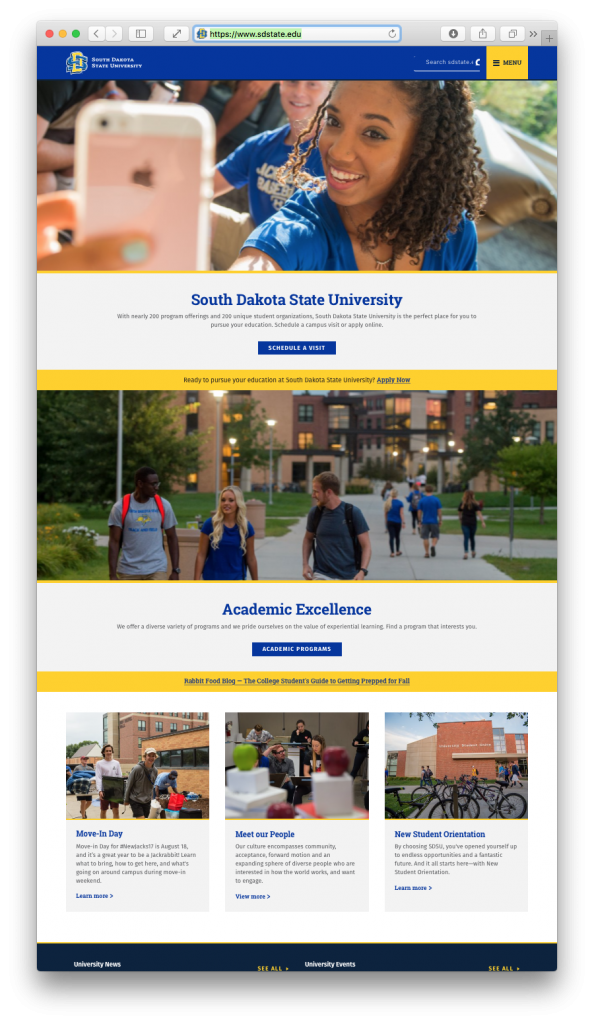 SDstate.edu
Florida International University
Very close to UTC color palette. Creative use of photography and marketing in the image carousel. Proper use of HTML titles vs. text-on-image. Intersting, simple calendar "teaser".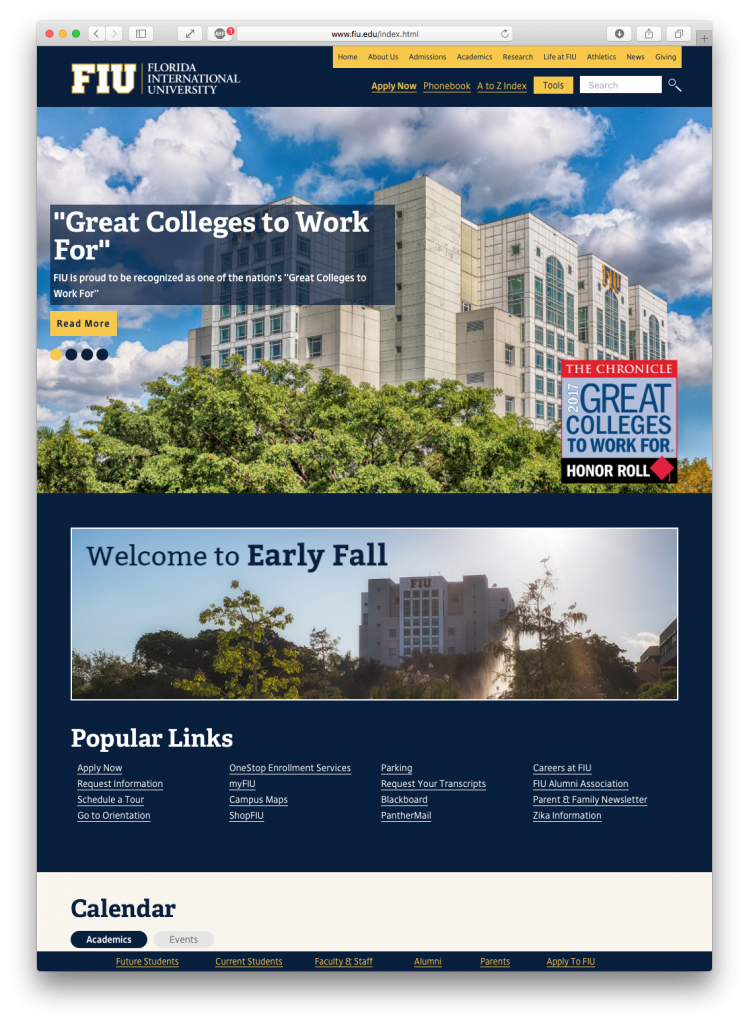 FIU.edu
Chicago Booth Review
Drupal 8 CMS.
Excellent news magazine style. Featured/Cover article, popular articles, latest articles, video.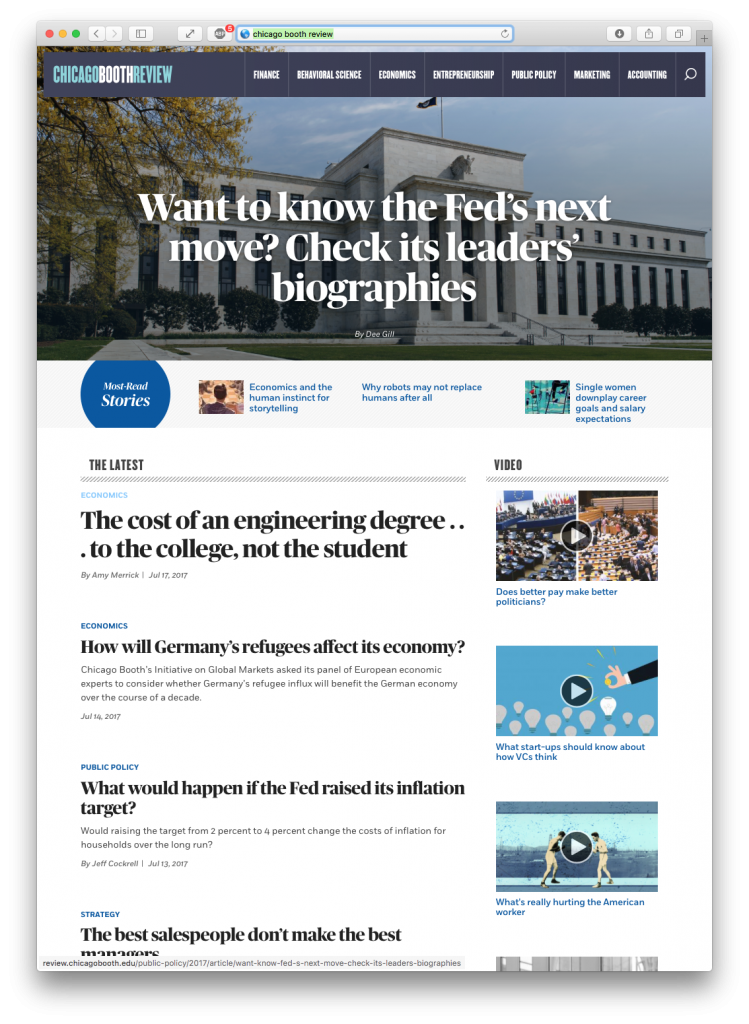 Review.ChicagoBooth.edu
---
Corporate sites
The Guardian
Ultra-responsive and fast loading news site with excellent use of color.
large custom serif type, readable on all devices
multiple versions of headlines, subheads and excerpts for home page, indices, and stories – very readable and scannable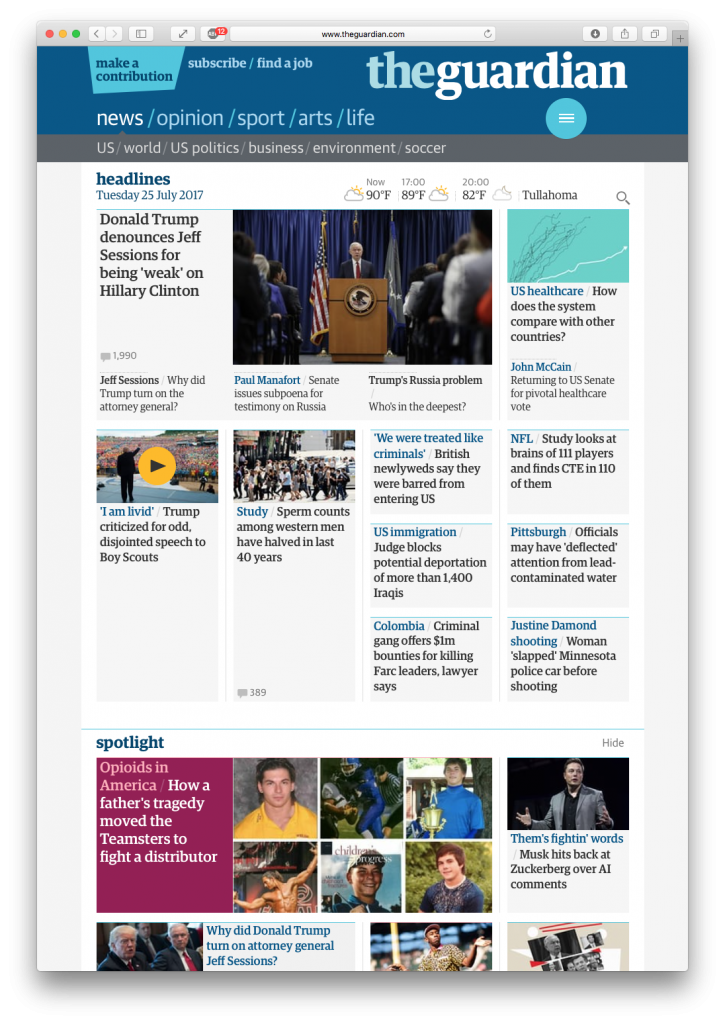 The Guardian
First Tennessee Bank
Features a "task-oriented" home page."I want to… do X" actions, "I'm looking for… Y" interactives & animated menus.
There are multiple pathways to common tasks:
prominent top-level menus with icons and action words
call-to action panels for other common tasks or features
common pathways have several routes

also enables A/B testing to see which method or path is most effective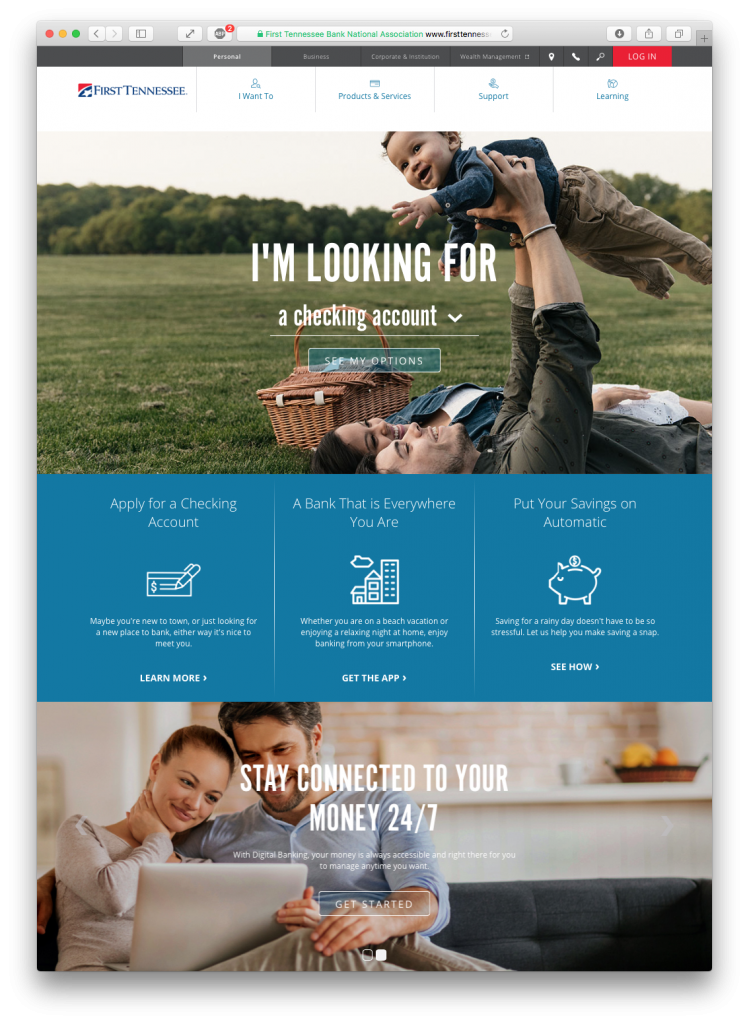 FTB.com
National Trust for Historic Preservation
Beautiful site with video backgrounds, clean-yet-interesting design with some slanted lines to add interest.
Scalable Vector Graphics (SVG images) for headlines.
Extensive and beautiful photography.
Simple interactivity on wide hover in the CTAs, blog article cards, etc.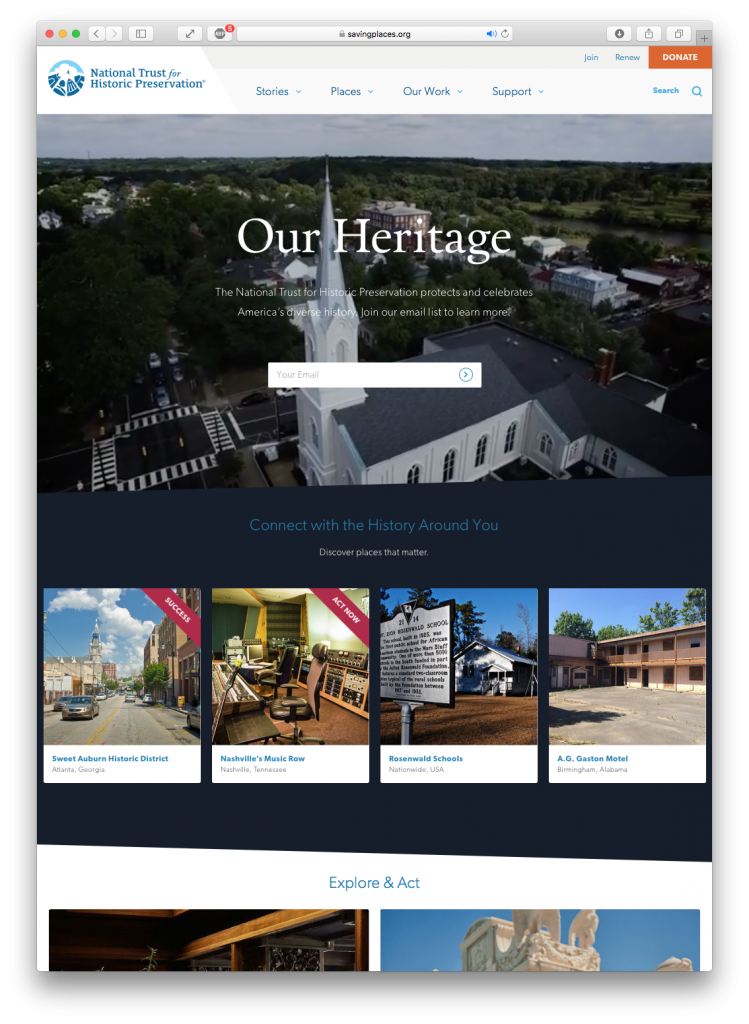 SavingPlaces.org
United States Postal Service
Action-oriented interface: Track Package, Create Label, Buy Stamps, Order Boxes.
Intersting use of slanted elements that match the logo geometry.
Basic white background lets the corporate colors stand out.
"Blades" Section in the middle of the page gives a more visual & interactive option for CTAs.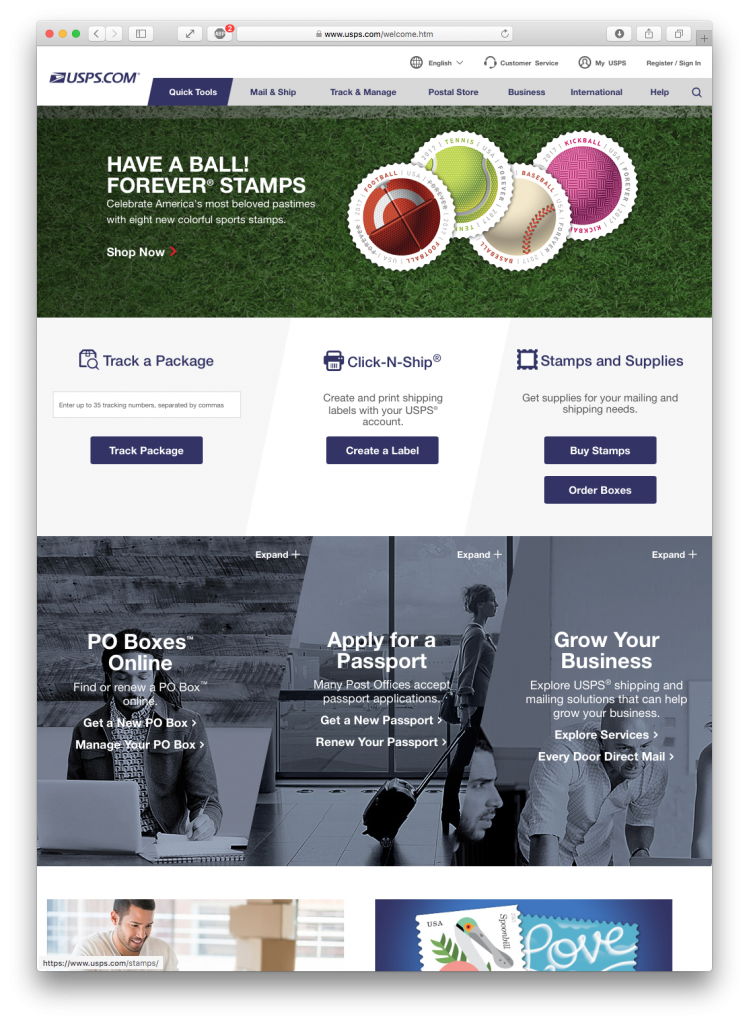 USPS.com
Chevrolet
Chevy.com, like many auto sites, has rich mega-menu content.
Clean white palette, which gives photography and brand-color highlights a chance to stand out.
Scalable Vector Graphic (SVG) icons and display text are accessible and look great on all devices.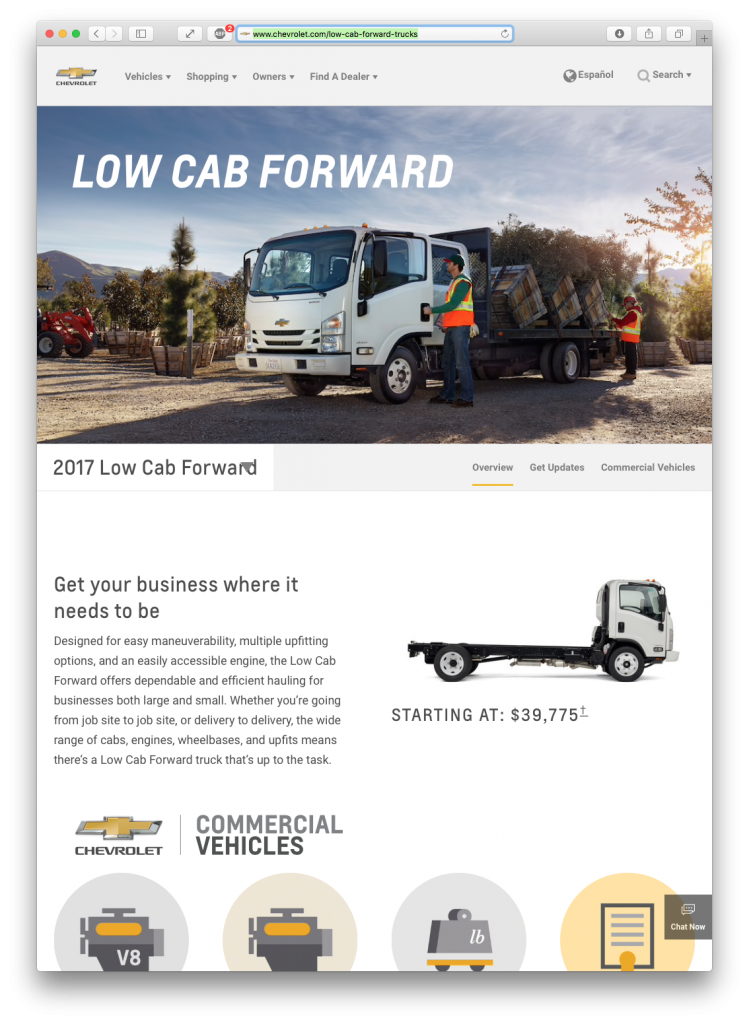 Chevy.com
Sucuri
Long-scroll page, heavy use of icons.
Strong use of a very limited color palette.
CTAs right in the top menu, then repeated throughout page.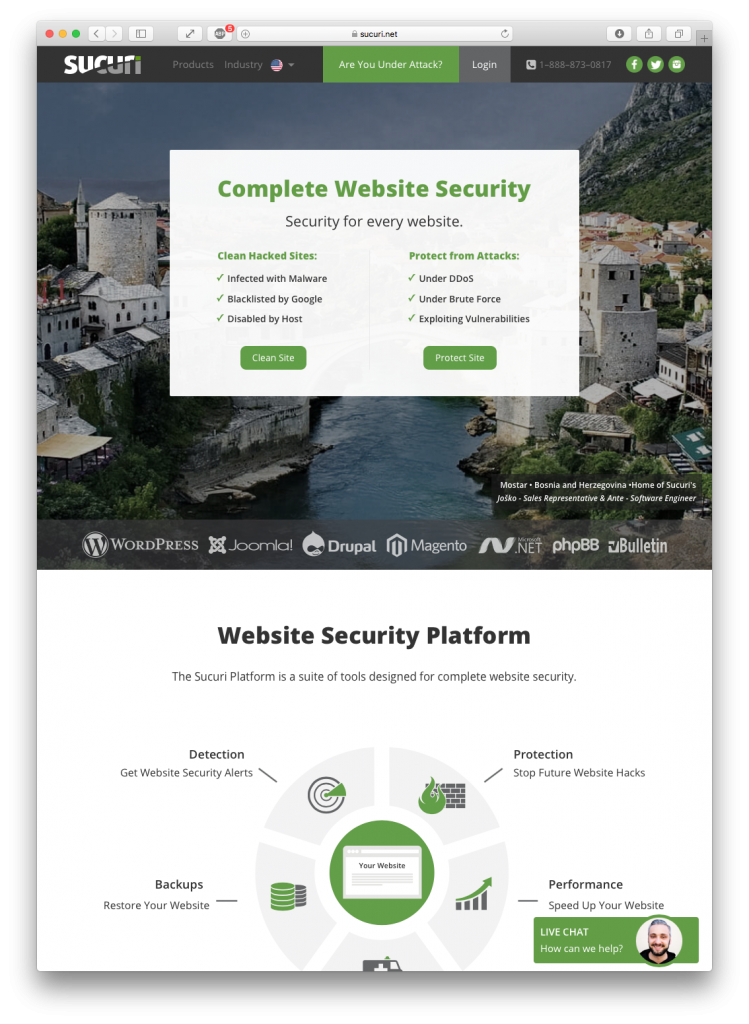 Sucuri.net
Drupal
Simple and clean design with a hero video background.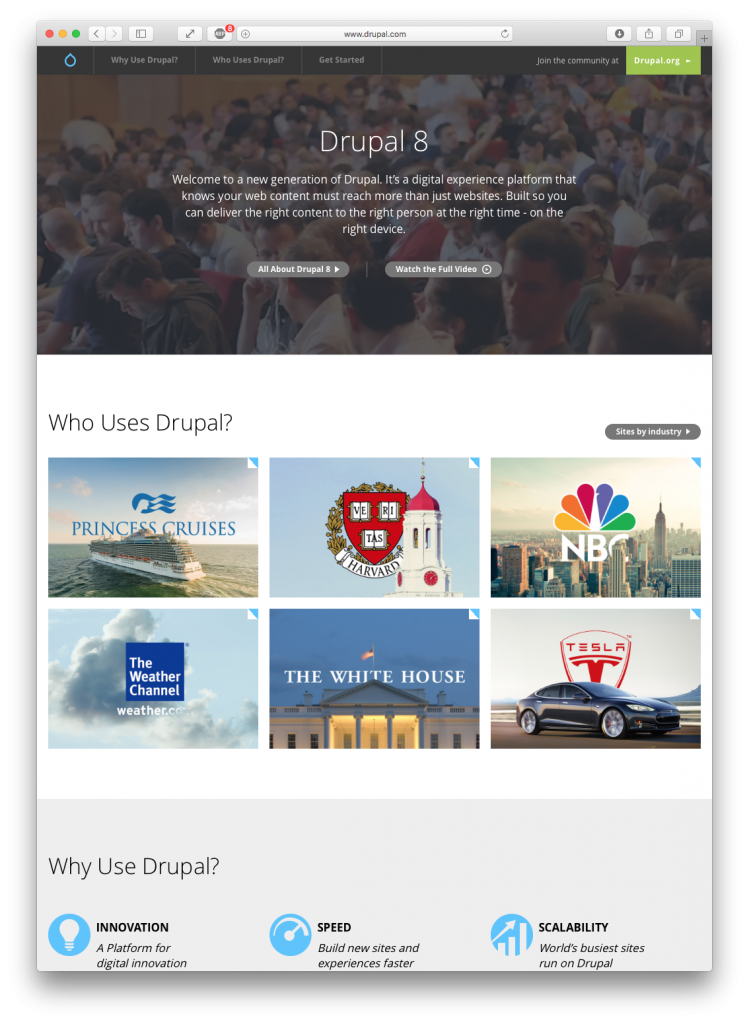 Drupal.com
Mercury Marine
Good visual menus: icon top menus, image-filled megamenus.
Correct use of slider/carousel with delayed titles and CTAs.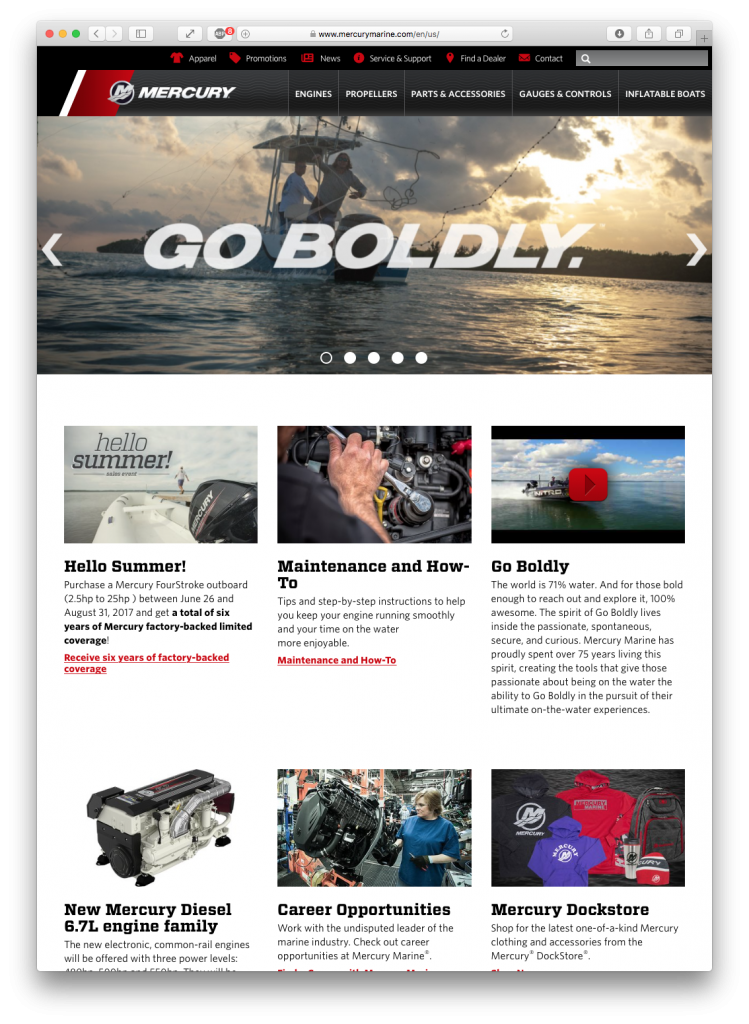 Mercury Marine
 AirServer
Cute animations & graphics with a consistent style.
Menu: desktop effect on top menu after scroll; pinned/fixed menu on scroll; mobile menu interactive animations.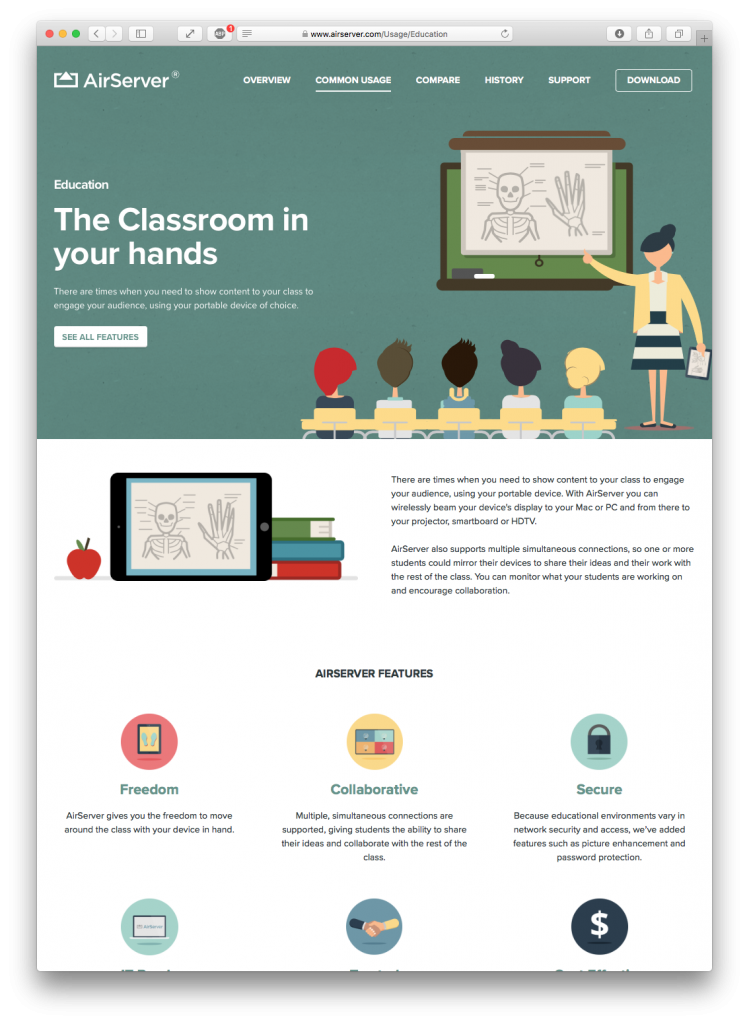 Air Server
---
Creative Sites
Macau Design Biennial
Long-scroll with definite color cues between sections.
Does not look like a website… looks like print.
Very creative interactions  invite exploration.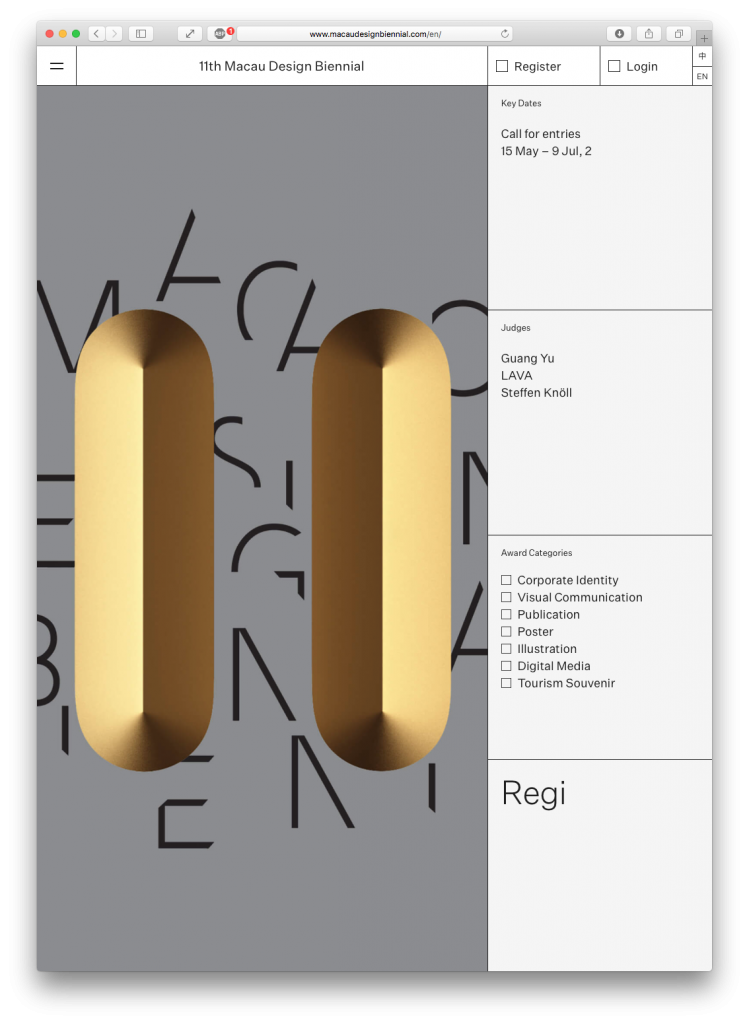 Macau Design Biennial
gskinner
Fast loading site with a long-scroll, landing page feel and multiple calls to action. Nice scrolling behavior for the Calls to Action (CTAs).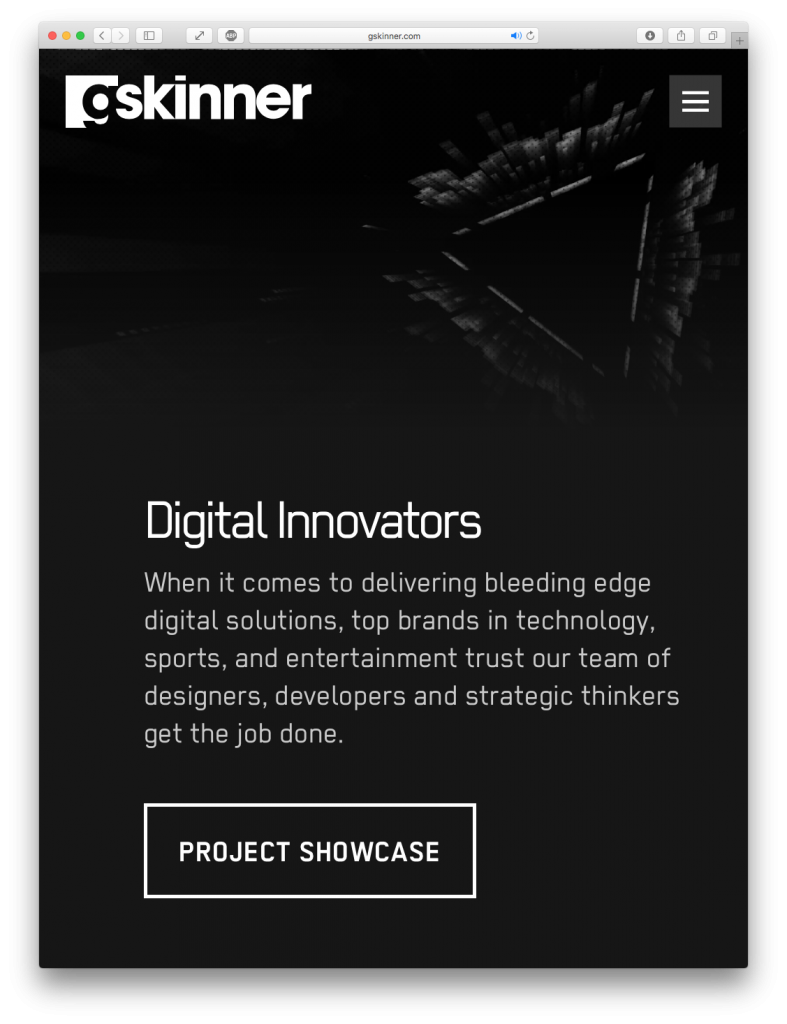 gskinner.com
ustwo
Clean and simple logo + teaser video engages the viewer, shows off products, staff, users, services… makes you want to click or scroll down to learn more.
No menu or layout until click or scroll, then more user interface elements, navigation appear.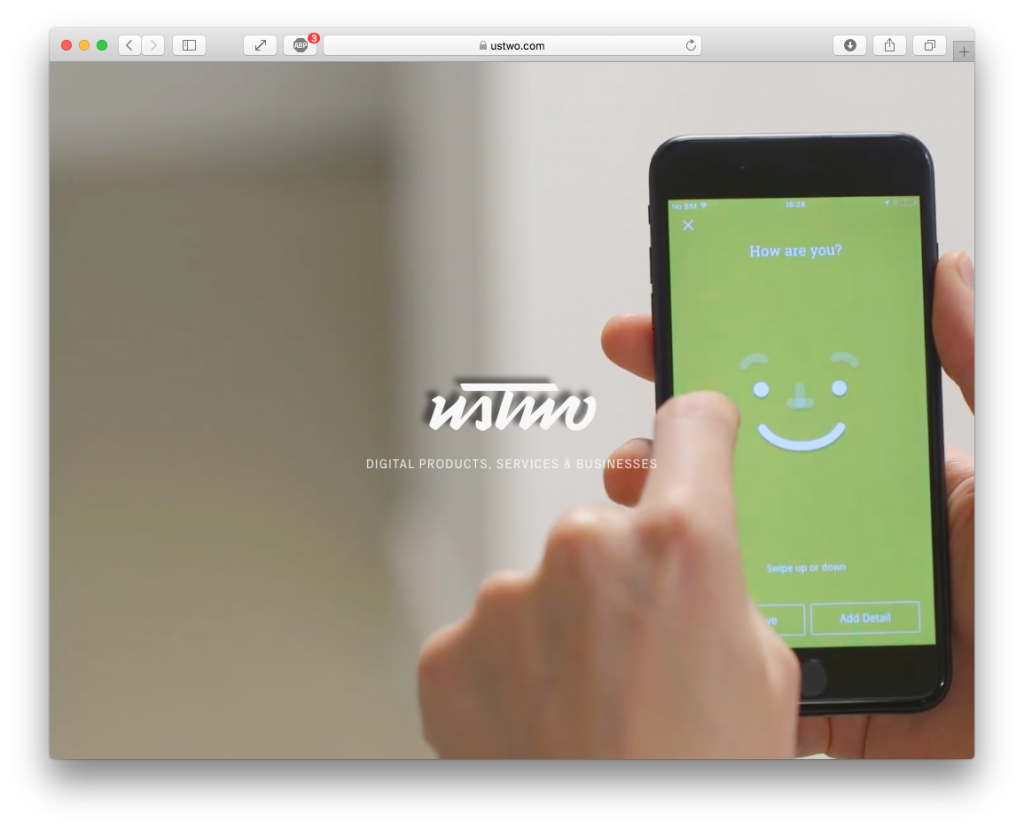 ustwo.com
HTML5up: Solid State
Super clean responsive landing page designs from a Nashville designer, see others at html5up.net.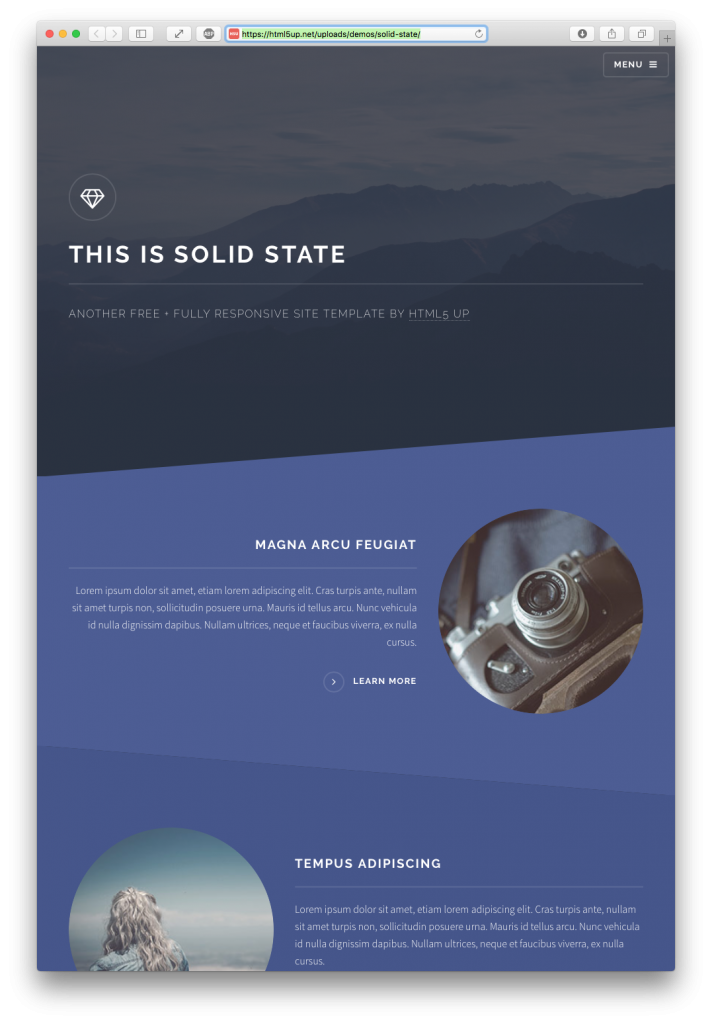 HTML5up
Palantir
Drupal agency… design, use of colors, CTAs with interesting layout, interactivity/rollover effects, forms, etc. Very clean and mobile-first design.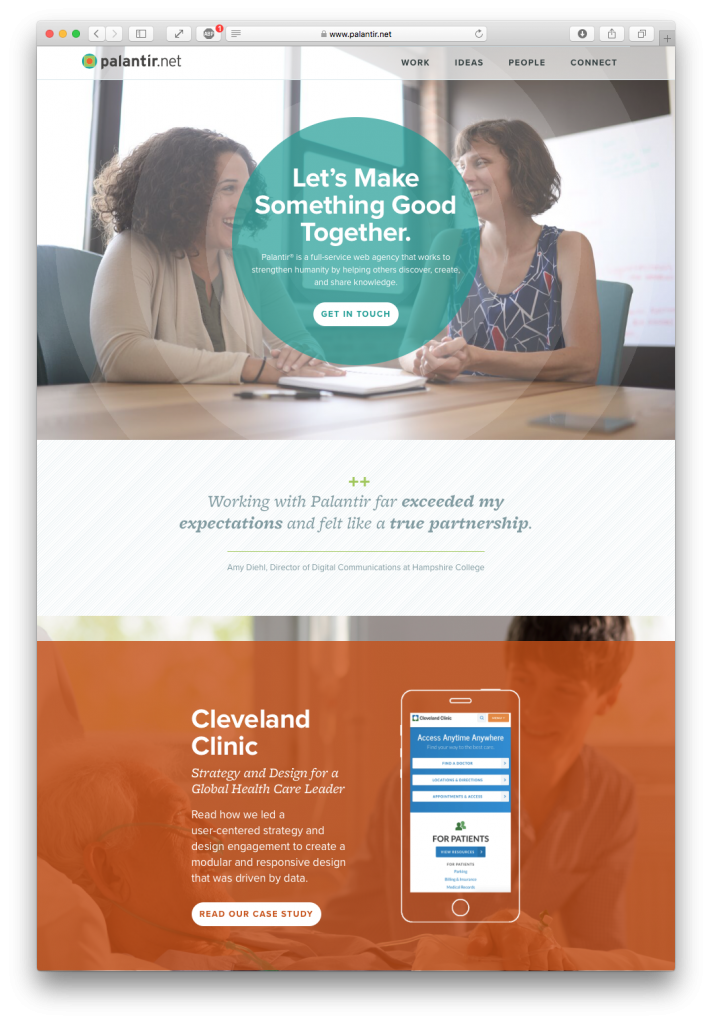 Palantir.net
---
Drupal 8 Premium Themes
These provide many more user interface elements than the base Bootstrap Drupal 8 Theme. Inexpensive jump-start for a project; typical price is $40-60.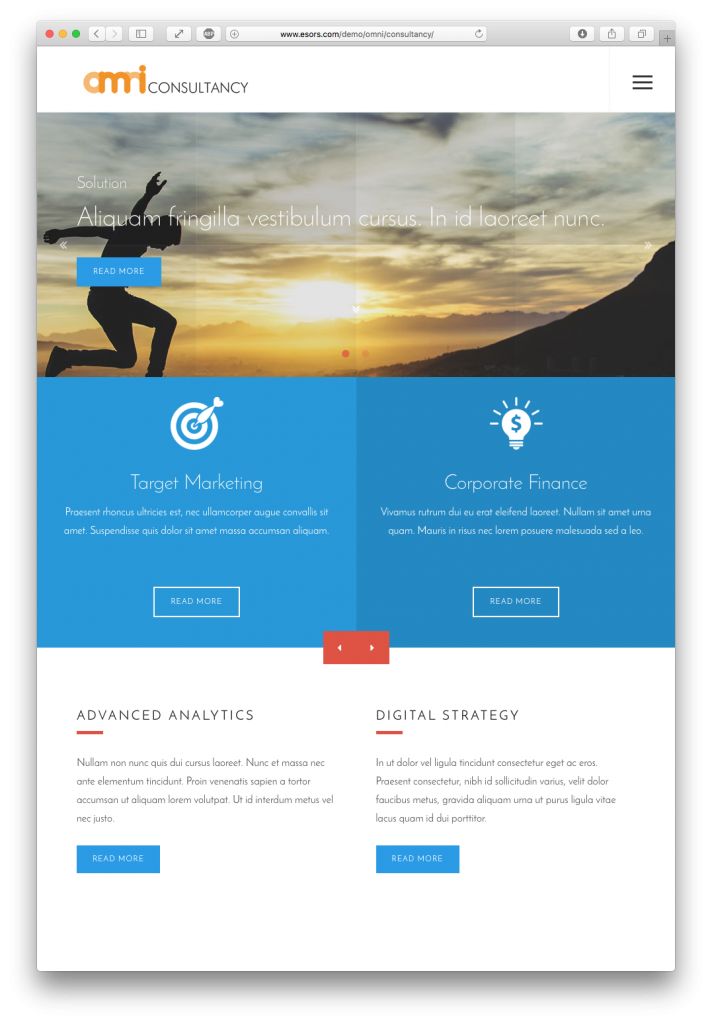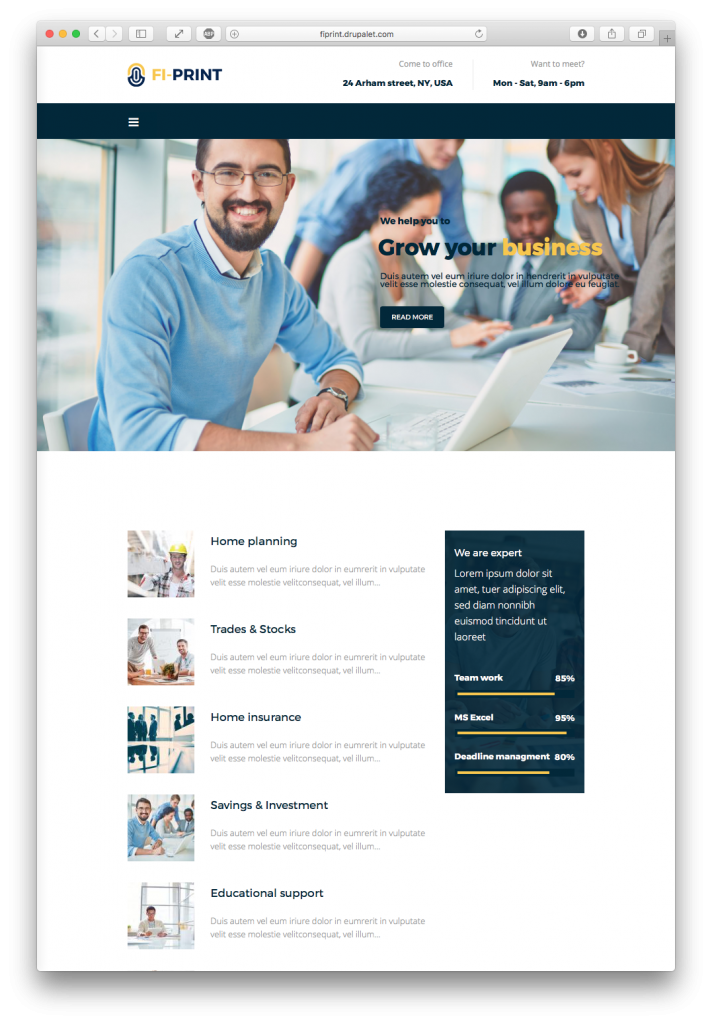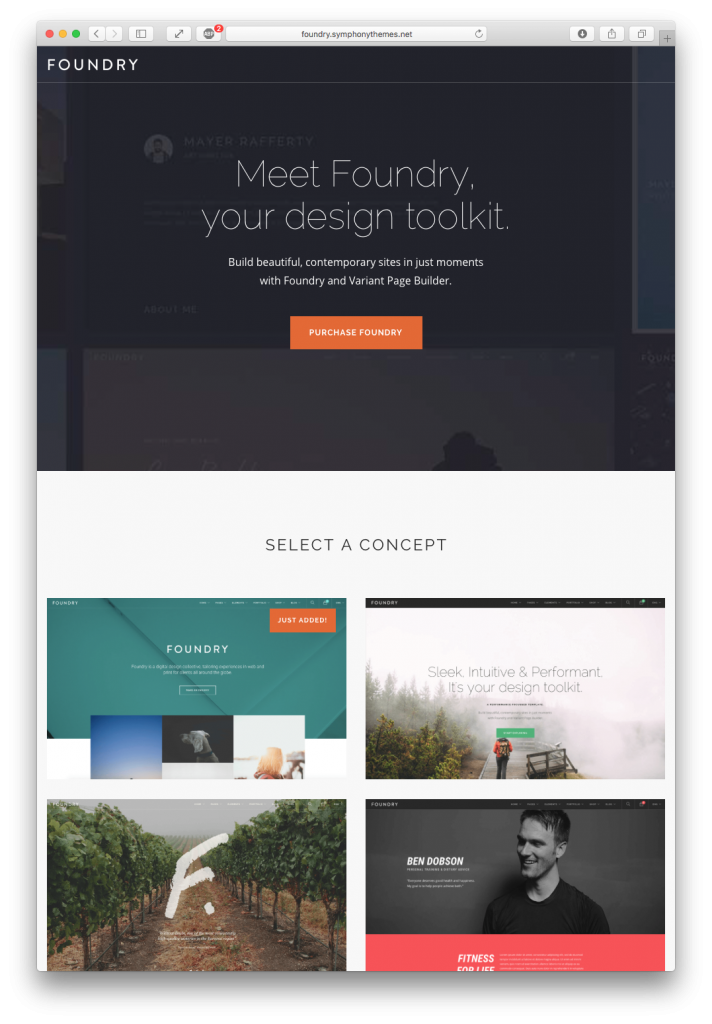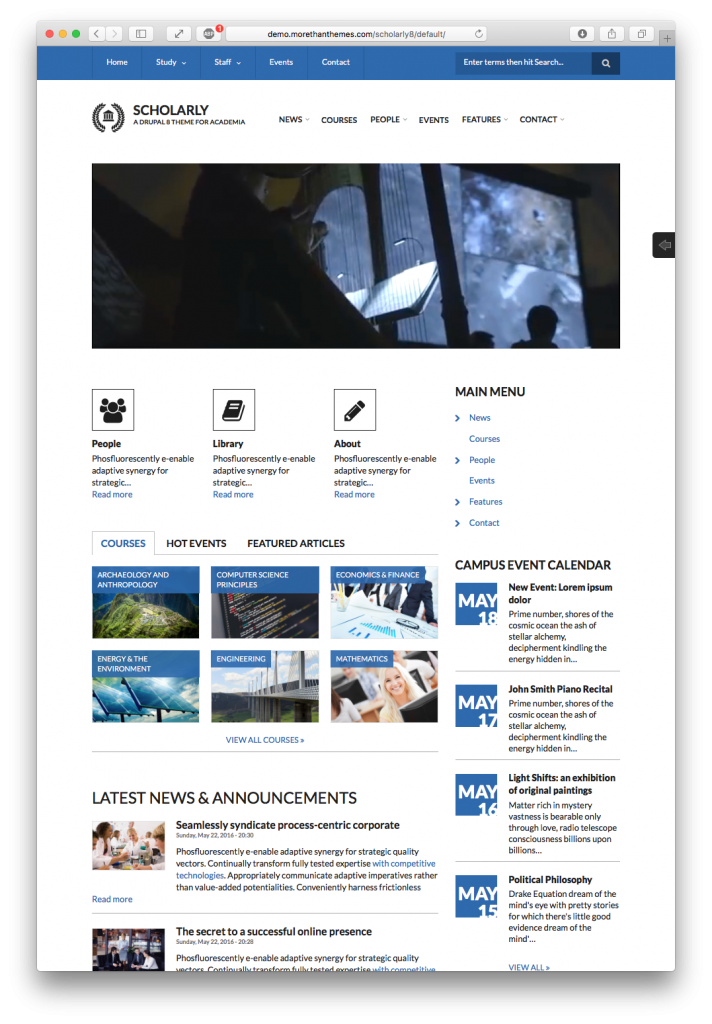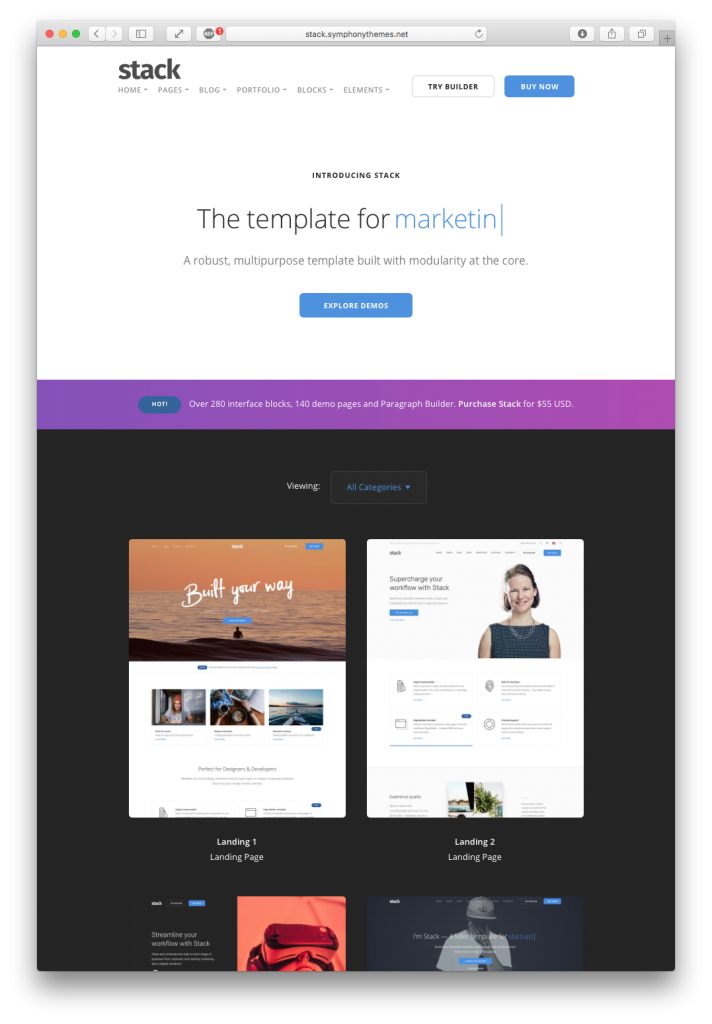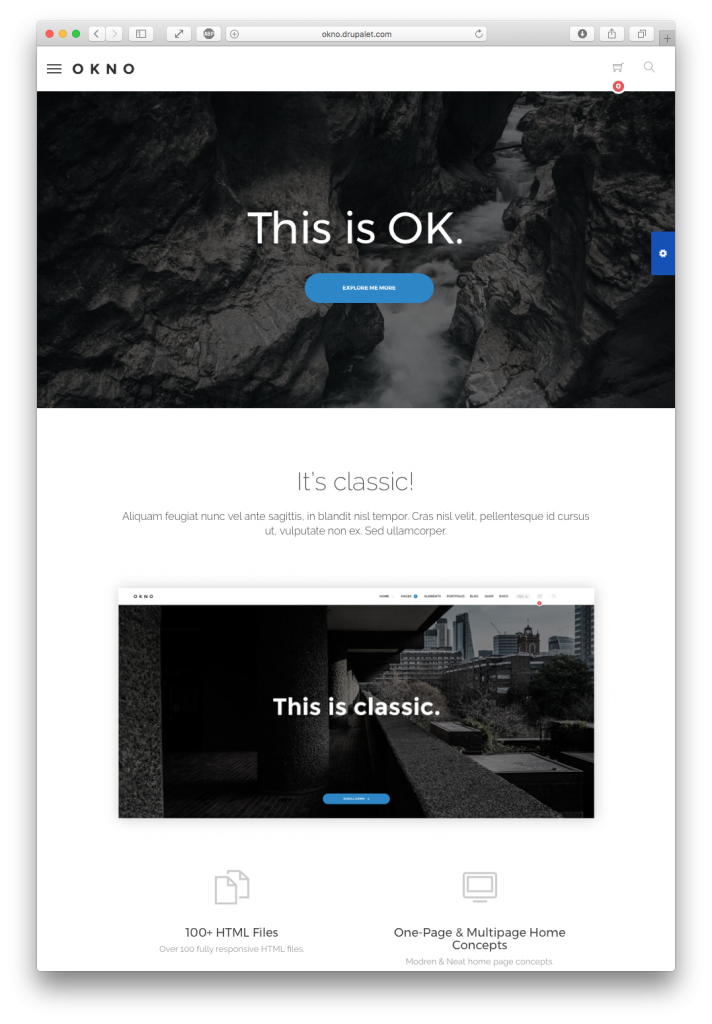 ---
Resources: