If you don't need the power of a full-blown Content Management System, and want a site that's easier to manage, WordPress is a great choice. It's just right for small businesses and non-profit or service organizations.
WordPress grows increasingly powerful, with an active development community building amazing plugins and themes that add to the software's core functionality. ChrisGilligan.com is powered by WordPress, and so are many of my client's websites.
WordPress can also be combined with an existing website to add news, weblink and weblog functions.
WordPress is a state-of-the-art publishing platform with a focus on aesthetics, web standards, and usability. More simply, WordPress is what you use when you want to work with your content management software, not fight it.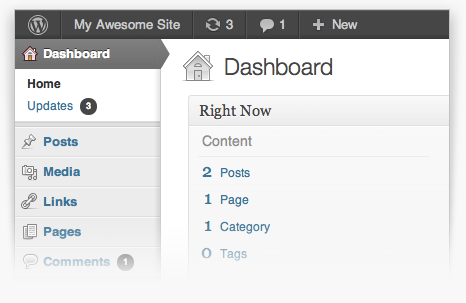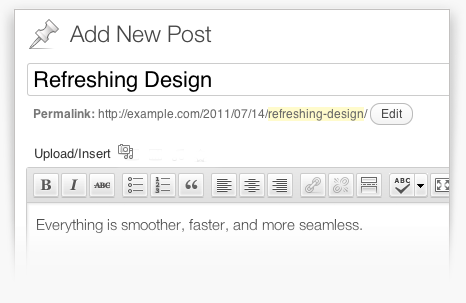 A few nice plugins to upgrade the stock version of WordPress:
Pagination
Sitemap & Search Engine submission
Event Calendar
Other choices include:
Featured Real Estate Properties
PayPal shopping cart
WooCommerce
Event Registration forms
Detailed Contact forms & file uploads
Email marketing & newsletter management
Flash or Javascript slideshow galleries
Podcasting and more…
Regardless of the plugin upgrades you choose, WordPress makes it very simple to add news, pages, upload images and files, and manage web links. You get WYSIWYG onscreen editing, metatag management, and search-engine friendly URLs to make it easy to create an engaging, up-to-date site that will bring visitors back to build your business or engage your organization.
Premium Themes and Customization
In addition to the thousands of high-quality themes available, free of charge, I also recommend WooThemes and Genesis Framework.
I can take any stock or premium theme and customize it to fit your visual identity: logos, color schemes, etc.
Give me a call to schedule a demonstration of the many CMS sites I have built.